We insist on the principle of " Quality First, First Quality."
In HOFONG, all the screen is 100% strictly tested by our professional QC team, quality inspectors are extremely skilled staff ensuring that the daily inspection process. Before we even ship out our products to you, we match our screen to our already high-quality benchmarks.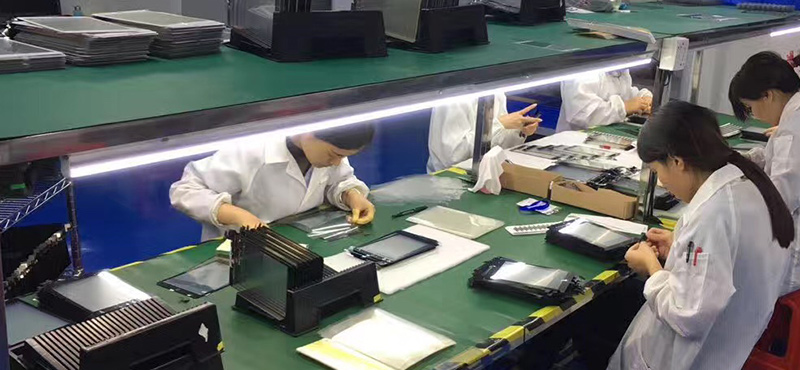 FIRST - PRODUCTS APPEARANCE
1. Surface of glass lens: NO defected, cracked, scratch, paint off, etc.
2. Display frame: NO debonding, damaged, screw hole blocked, etc.
3. Flex cable: NO bending, sunken, broken or damaged, and the connector is good.
4. Backlight, Speaker hole, Sensor hole, Camera hole, Home button hole checking.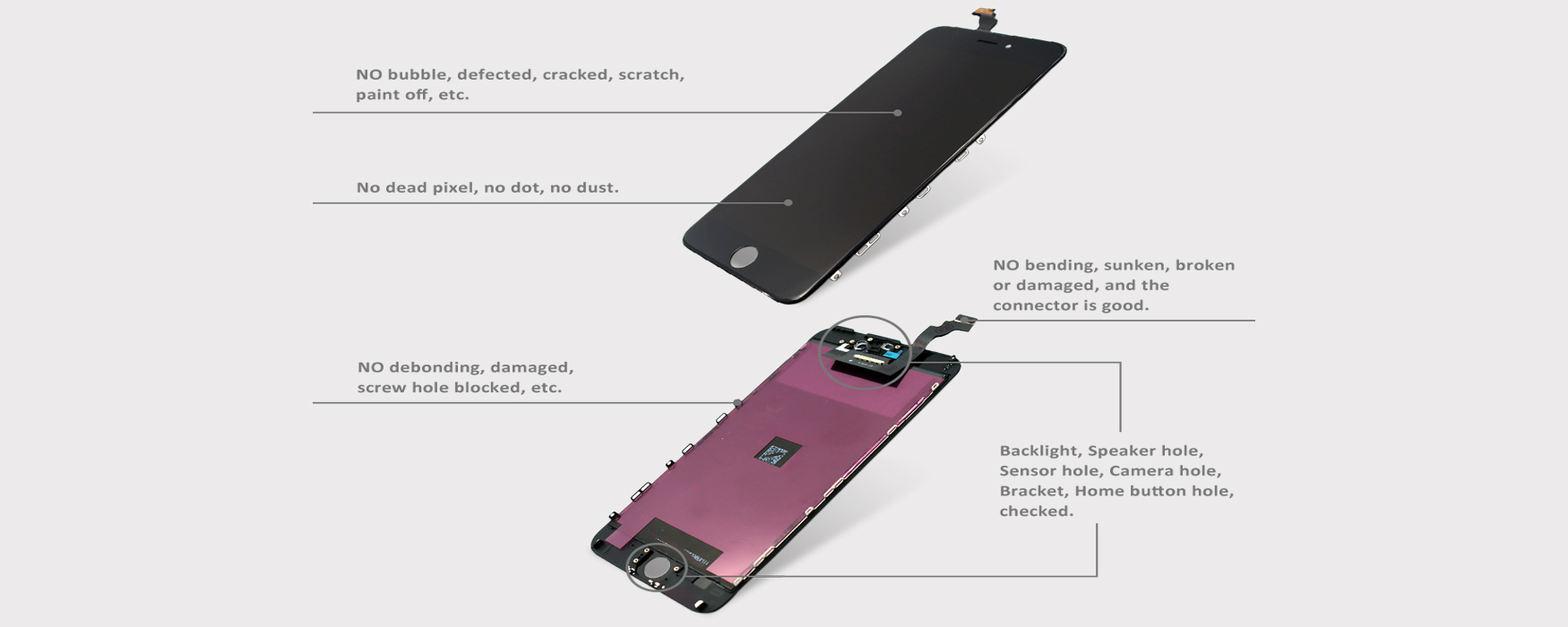 1. 3D Touch: Good functioning and sensitivity testing.
2. Touch function: Responsive and NO dead-zone.
3. Color Coordinates & Brightness checking.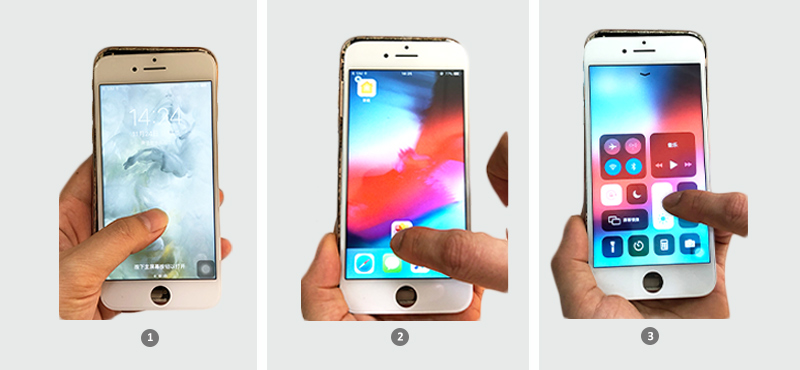 THREE - ASSEMBLING CHECKING
1. Measuring the size of product: Thickness, Width and Length.
2. Metal plate of LCD backlight must be matched, NO position offset.
3. LCD screen must fitness with cellphone housing after installation.